Joined

Nov 29, 2010
Messages

3,498
Reaction score

4,077
Paul Kent: Bob Fulton's Manly legacy driving the next golden generation at the Sea Eagles​
The late Bob Fulton loved proving people wrong, and PAUL KENT reveals just how deep the Immortal's influence on this Manly roster goes.
Paul Kent
Follow
4 min read
July 21, 2021 - 7:00AM
News Corp Australia Sports Newsroom
It surprises nobody that
Bob Fulton
, who created a bigger shadow in the game than anybody else that ever scuffed his knees, is still wielding influence at Manly.
He had a way of understanding the game that was often sought and rarely found, the ability to take the complex and make it simple.
He liked his players fast and big. He wanted a style that exaggerated that advantage.
Watch The 2021 NRL Telstra Premiership Live & On-Demand on Kayo. New to Kayo? Try 14-Days Free Now >
But it wasn't working out that way earlier this season, when
the cancer had him
and he was unaware of the fatal hold it would have on him, and he watched the Sea Eagles be something south of awful through the first four rounds.
They conceded 156 points in those first four games, and so Fulton responded the only way he knew how, which was to pester coach Des Hasler on the phone and urge changes to style and roster that he was sure would improve them.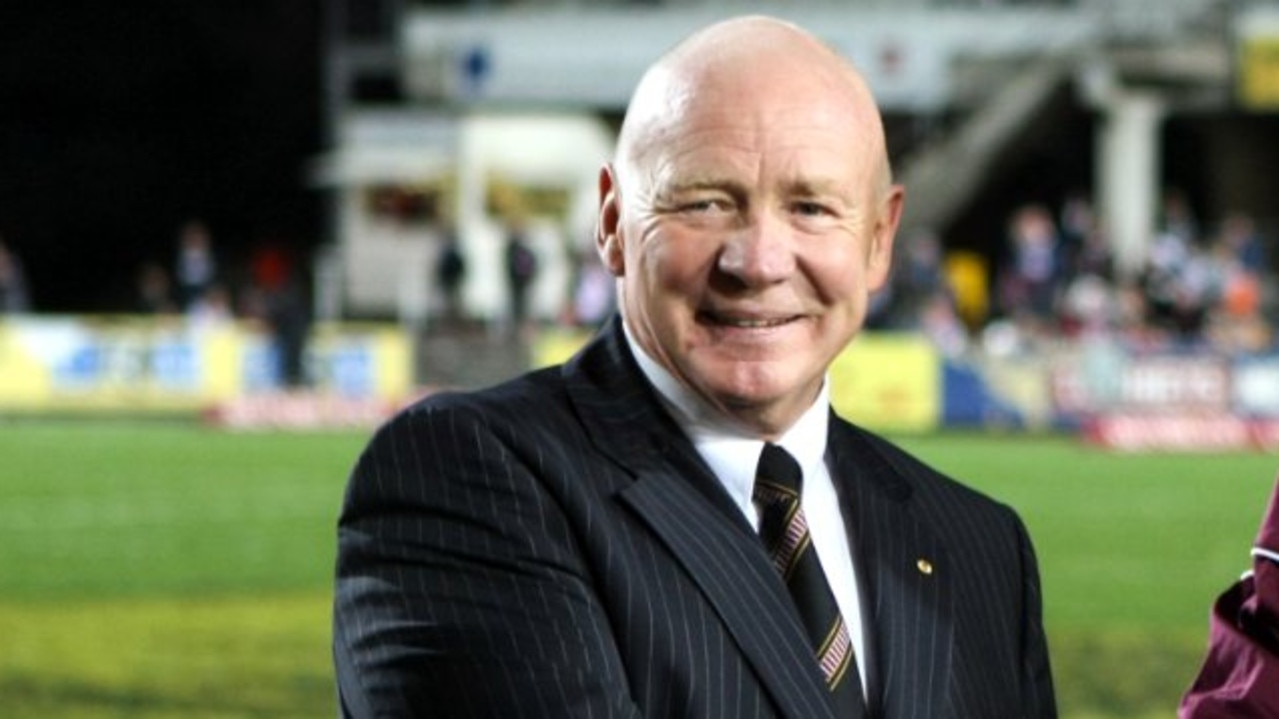 Bob Fulton loved proving the critics wrong.
There was plenty of frustration in him at the time. He drove Hasler crazy.
The one thing he could barely stand was Manly performing poorly. It irritated him.
What he saw in this Manly team was a team failing to make good on six years of work that began after Manly failed to make the finals, after a decade of success, and Geoff Toovey was ousted as coach and Trent Barrett hired.
---
FROM OUR PARTNERS
Watch every episode of Sex & The City on BINGE
Get BINGE Basic from only $10/mth
---
It was no quick fix back then, he realised, and so Fulton did what he always did and broke everything up and recreated it in his own style.
He recognised the traditional way of developing players through the junior system was archaic and left clubs vulnerable. The Manly junior league, which some clubs still hold on to, no longer produced enough quality players to be relied upon to feed players.
So he turned to who he could trust, which was family, and didn't that make some noisy.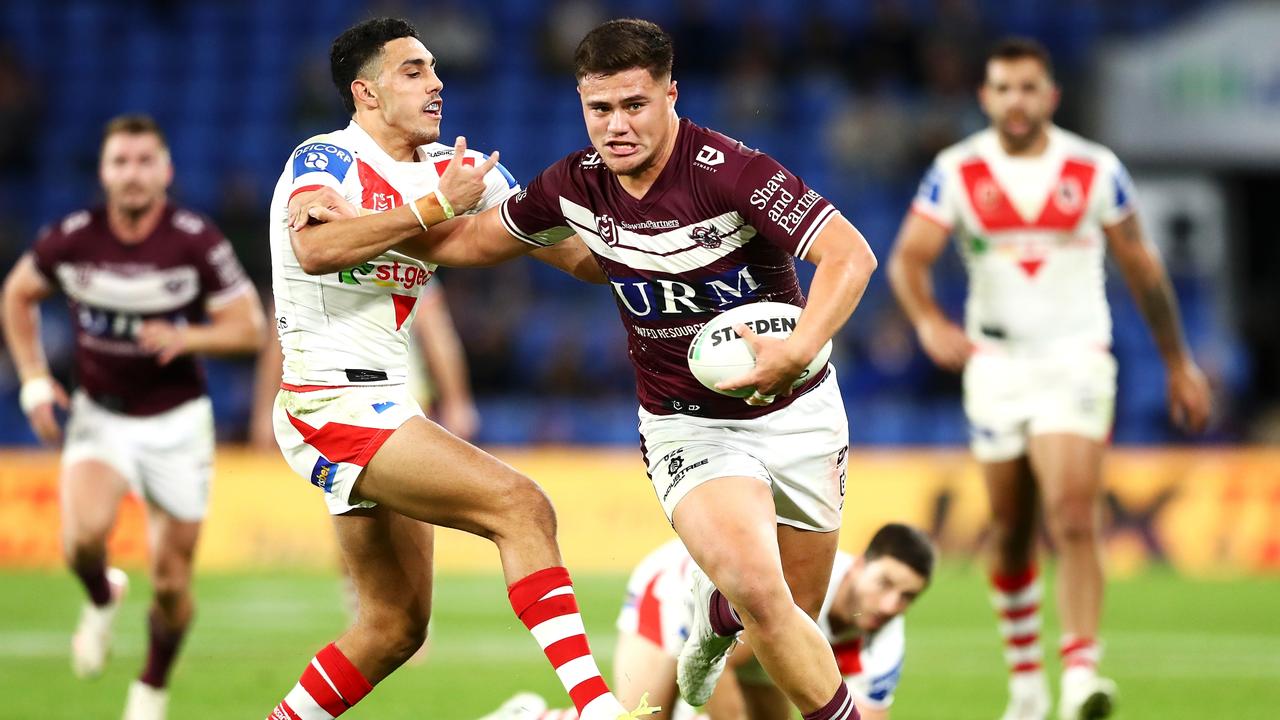 The Sea Eagles have identified talented juniors like Josh Schuster at a young age. Picture: Chris Hyde/Getty Images
Son Brett looked at the way English clubs developed players, creating elite pathways that worked beyond simple talent.
Players needed to be coached like elite senior players the moment they entered the system.
Players were signed as young as 14 and developed, from the moment they signed, to play the way Manly wanted to play football.
Not even men, barely teenagers, they were assisted not just with football but through schooling and whatever personal issues they had, an all-stop shop at the Sea Eagles.
Daughter Kristie was brought in to run it. Son Scott was hired to recruit.
The noise grew. Fulton was creating jobs for his family. His critics thought they had found an edge.
I never saw anybody that laughed off being hated so much. He understood it from the moment he signed at Manly and they began booing the Sea Eagles across Sydney every time they ran oil to an away ground.
It meant he was winning, understanding that hatred was often driven by bitter jealousy.
The Sea Eagles linked with Blacktown, as their NSW Cup team, which further outraged locals in the Manly area.
Young players like Sean Keppie have allowed Manly to rise this season. Picture: Chris Hyde/Getty Images
Now they were shipping players in from out of the junior league, like this would ever work.
Emails even started landing my way condemning Fulton, daring me to write it, unaware of what he was building at the club or that, eventually, what would happen is what is happening now.
He laughed them off.
Later, Barrett quit and Hasler returned and he brought Noel Cleal back with him.
Cleal and Scott have worked closely since.
The elite pathways continued being driven, even through the occasional managerial hiccup in head office, with a clarity of purpose.
What was not being recognised at Manly was that inner sense Fulton had.
Wayne Bennett was an early rival, even enemy of Fulton, but later said how he had known only three great talent scouts in his time in the game, those being the great Broncos scout Cyril Connell, former Raiders and Kangaroos coach Don Furner, and Fulton.
His eye for talent was pitch perfect.
Now look at where the Sea Eagles are, the rewards for those early years, when they resisted the noise and believed in what they were doing.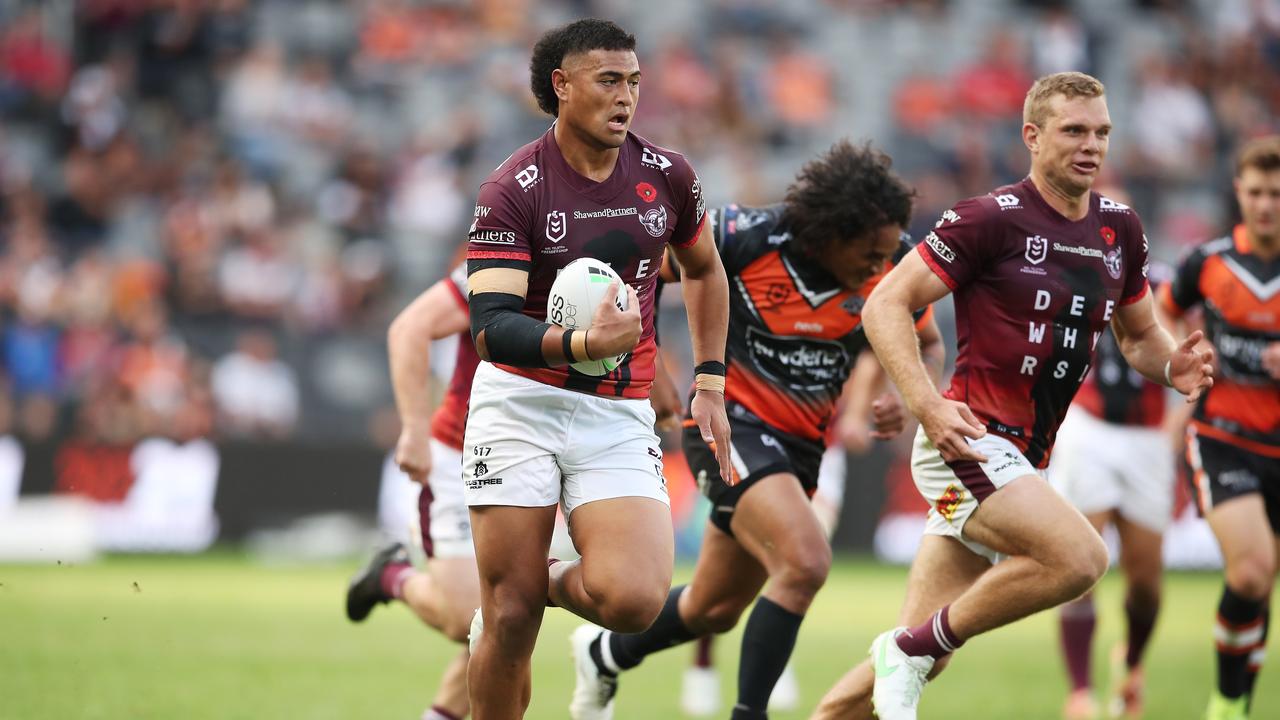 Haumole Olakau'ata has been a revelation this season, and the Sea Eagles have locked him down until at least the end of the 2024 season. Picture: Matt King/Getty Images
With Manly's Origin stars rested or injured, 13 of the Manly 17 in last Friday's win over St George Illawarra were signed by Scott.
They include the potential superstars like Josh Schuster and rising stars like Haumole Olakau'atu, Toafofoa Sipley and Sean Keppie. The youth that has helped Manly rise this season.
Fulton's influence was there in Marty Taupau and Dylan Walker, both of whom he signed.
Sidelined were several significant others he contracted, mainly Tom and Jake Trbojevic, Curtis Sironen and captain Daly Cherry-Evans.
"We are in a situation where we're reaping the benefits of those juniors who have come through," Hasler said Tuesday.
"You talk to Scott and Brett, they've developed these guys.
"Schuster was a Parramatta junior but he wasn't rated, so it's not always the pick of the crop."
As a player or administrator, Bob Fulton had a lasting impact.
Hasler likened it to his first stint at Manly when the Sea Eagles came through and won a premiership with the likes of Brett and Glenn Stewart, Anthony Watmough, and Kieran Foran and Cherry-Evans.
​