Courtesy of the Murdoch Press' Bulldog Ritchie
This is the legendary rugby league team which finally and powerfully debunks the time-honoured theory that Manly only buys premierships.
To celebrate their 90th season, the Manly Junior Rugby League has selected the area's finest team of local juniors – and it is one hell of a side.
It could just be the greatest team of local juniors ever assembled in rugby league.
And it clearly shows the immense calibre of player that Manly has nurtured over the decades on Sydney's northern beaches. Manly was heavily accused of attempting, through the club's immense wealth, to buy premierships through the 70s, 80s and 90s.
The local junior teams' brilliance ends talk Manly cannot develop their own stars – and only buy premierships.
Mona Vale Raiders juniors Tom and Jake Trbojevic were the only two current players to be selected.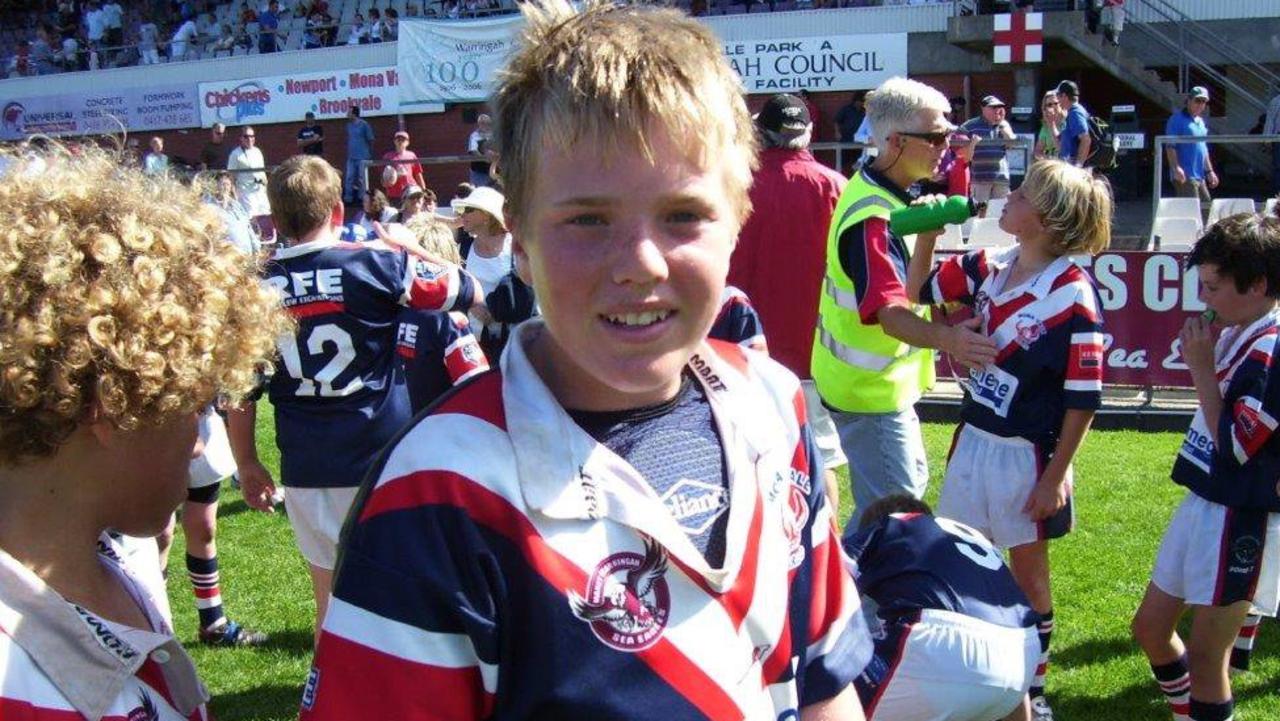 Jake Trbojevic playing for Mona Vale Raiders as a youngster.
A three-man judging panel, including MJRL president Kim Hunter, picked an awesome forward pack which included Jake Trbojevic, Anthony Watmough, Steve Menzies, Roy Bull, Max Krilich and Terry Randall. Krilich was named captain.
Manly's halves were Geoff Toovey and Alan Thompson, both premiership-winning NSW and Test representatives.
Ray Ritchie, who later coached Manly to the 1982 grand final, was named on one wing with Johnny Bliss – a former local beach sprint champion – on the other wing.
The great Russell Gartner was named in the centres alongside Gordon Willoughby. Both represented Australia.
Hunter said: "Any district in Australia would have trouble competing against the team we have picked. You look through the players and it is one hell of a team."
Dazzling Phil Blake was named on the bench alongside legendary Fred Jones and Ian Martin, who won four premiership at the Sea Eagles.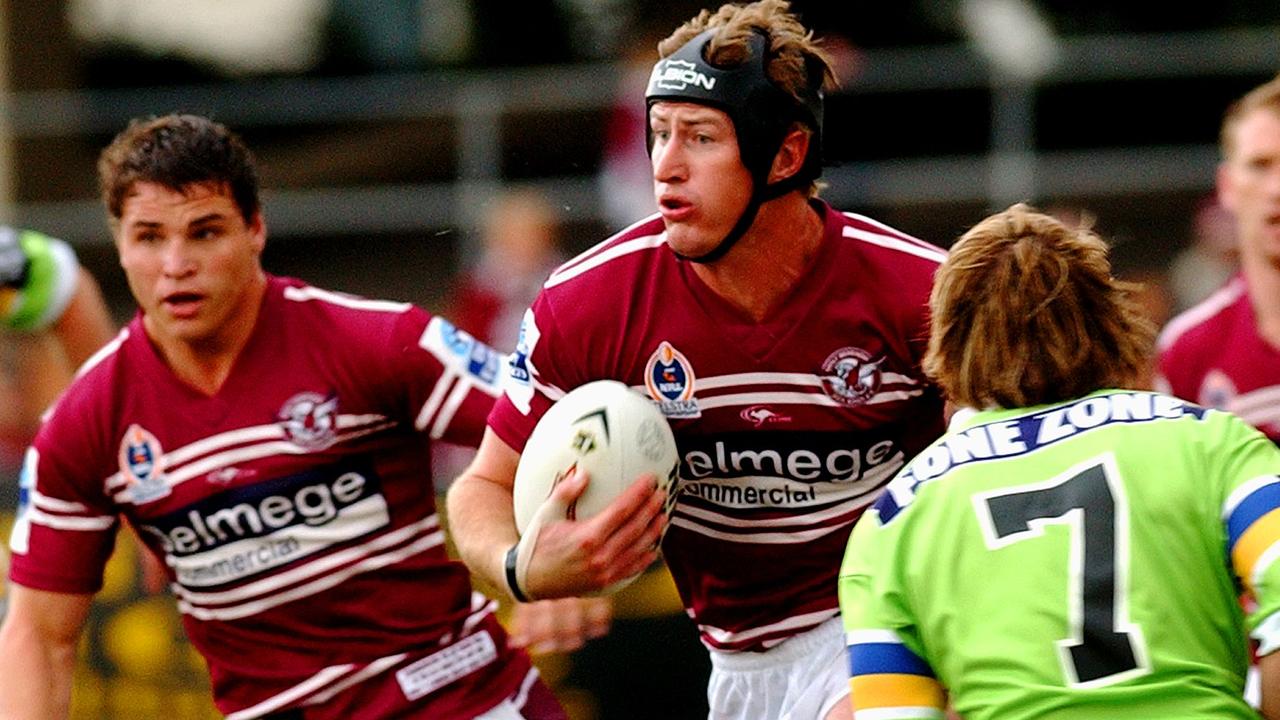 Sea Eagles legends Steve Menzies and Anthony Watmough were easy picks in the backrow for the team. Picture: Virginia Young.
"It is a great honour, a fantastic honour," said Krilich, who captained the unbeaten 1982 Kangaroos. "I loved my days in junior rugby league – they were the stepping stone to play for the great Manly football club.
"One of great memories I have from my career were my days playing junior rugby league. I was privileged to play with some very good players as a junior, particularly Ian Martin.
"It is a very good team that has been chosen. Only two guys chosen weren't internationals – Phil Blake and Ian Martin."
Some of the local champions to miss out included Daniel Gartner, John Morgan, Clint Gutherson, Jason King, Craig Hancock, Nick Yakich, Billy Bradstreet and John Gibbs.
Manly premiership-winning coach Frank Stanton was named coach of the team with Ken Arthurson – the club's undisputed Godfather - the team manager.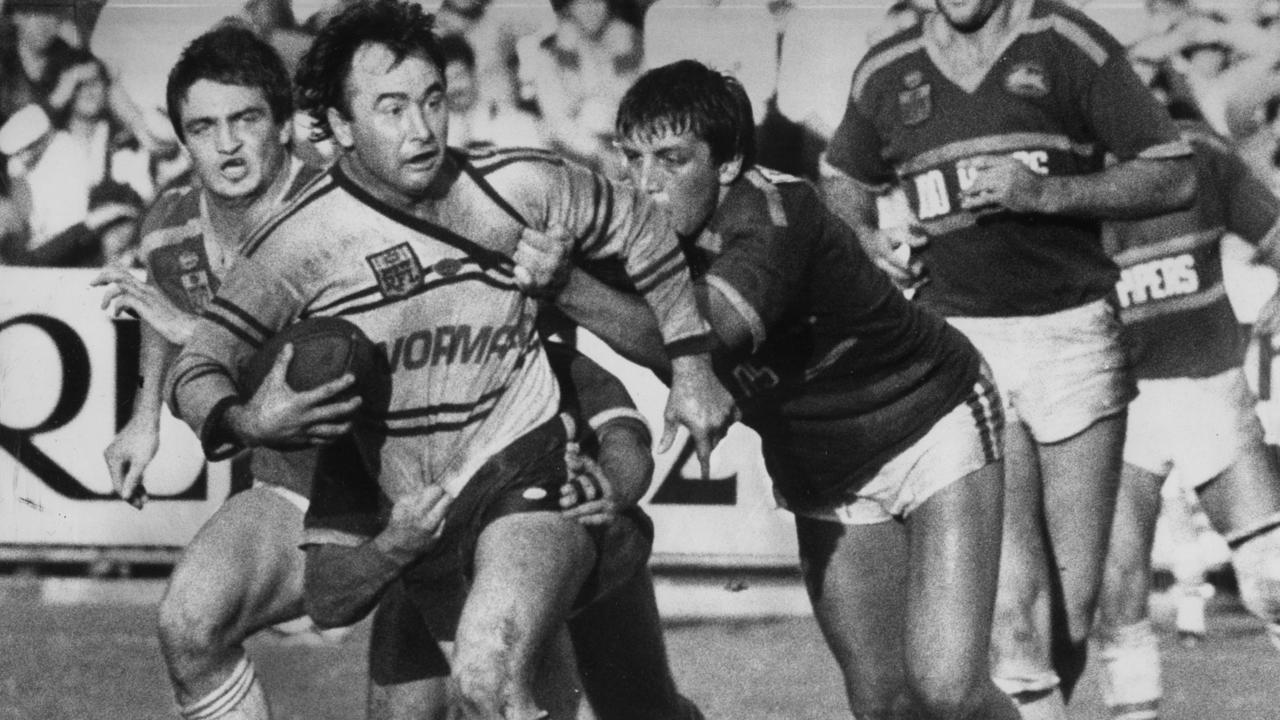 Former Sea Eagles and Kangaroos captain Max Krilich has been named skipper of Manly's greatest team of local juniors. Picture: Geoff Henderson.
Sea Eagles legend Peter Peters said the strength of this side was shown by the selection of Martin and Jones on the bench.
"Ian Martin played in four winning grand finals – 1972, '73, '76 and '78 – and can't get a spot in the starting side," Peters said.
"Manly has a very small junior area – and a small number of teams - compared to other areas but the club has certainly produced quality over a long period of time."
The team was announced on Saturday night at a function inside Manly Leagues Club. The Manly Junior League started 15 years before the Sea Eagles' senior side was formed.
Manly Junior League's best 'Local 17'​
1. Tom Trbojevic (Mona Vale Raiders)
2. Johnny Bliss (North Narrabeen SLSC)
3. Russel Gartner (Narrabeen Sharks)
4. Gordon Willoughby (unknown)
5. Ray Ritchie (Harbord United)
6. Alan Thompson (Narrabeen)
7. Geoff Toovey (vc) (Belrose Eagles)
8.Terry Randall (North Curl Curl)
9. Max Krilich (capt) (Harbord United, Allambie and Narraweena)
10. Roy Bull (Freshwater SLSC)
11. Steve Menzies (Harbord United)
12. Anthony Watmough (Narrabeen Sharks)
13. Jake Trbojevic (Mona Vale Raiders)
Interchange
14. Phil Blake (Forestville Ferrets/Beacon Hill)
15. Ian Martin (Harbord United)
16. Fred Jones (Freshwater SLSC)
17. Bill Delamere (Newport JRL)
Coach: Frank Stanton (Brookvale and Narraweena)
Manager: Ken Arthurson (Freshwater)
MANLY STAR PUSHING FOR STARTING SPOT AS YOUNG GUNS EMERGE
—
Fatima Kdouh
Round one will herald the beginning of Manly's four-year "vision" for Sean Keppie as the Sea Eagles' newest enforcer and the 24-year-old is ready to take that mantle.
Keppie, Toafofoa Sipley and Taniela Paseka are all vying for a starting spot up front following the exit of veteran hard man Martin Taupau.
For Keppie, the departure of Taupau is about more than jostling for spots in the pre-season.
It's a chance for the prop, who is contracted until the end of 2026, to step-up and take over the role as the side's chief antagonist.
"We have a lot of forwards in our stockpile but it's a race to see who is going to, who wants to step up. It's good competition. But I am willing to take that step," Keppie said.
"I'm training really hard, come round one we'll see what happens. "If I get that chance, I'll take it with both hands."
Despite the long-term security, Keppie is not content just biding his time at the club.
Sean Keppie has a long-term deal at Manly and could be set for a bigger role in 2023. Picture: AAP.
"The club had a vision they had for me, they have told me what they want from me. They said they see value in me, they have a lot of faith in me," Keppie said.
That "vision" is for Keppie to lead a forward pack revival, where the engine room is fuelled by striking fear in the opposition.
Manly recruitment boss Scott Fulton, who signed Keppie to the club as a teenager, told The Daily Telegraph the young forward is ready to channel the likes of Mark 'Spudd' Carroll, Ian Roberts and Solomon Haumono.
"He's doing everything right. He is very well perceived off the field with the charity work he does. Moving forward on the field, that's without a doubt the vision for him … that enforcer. He's big and tough, athletic, and has good offloads," Fulton said.
"It's about creating a pack you don't want to play against.
"When I was playing, teams didn't want to take on a pack with guys like Mark Carroll, Ian Roberts, Solomon Haumono.
"They were so fearsome, you don't want to run into them. Sean would have fit well in those teams."